brighton vintage wedding dresses
The Vintage Wedding Dresses
BY APPOINTMENT ONLY – WE ARE OPEN FRIDAY, SATURDAY AND SUNDAY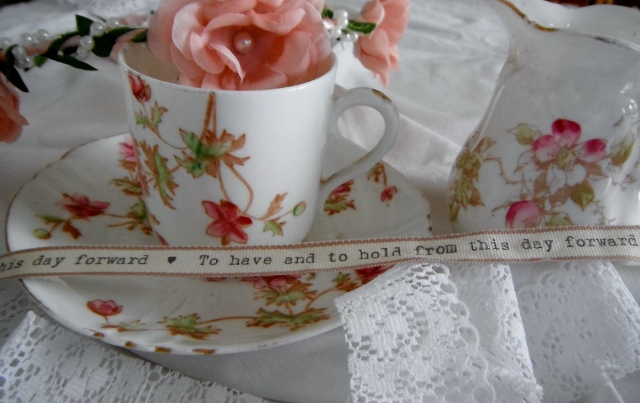 A Personally Sourced Collection of Vintage Wedding Dresses
Find our bridal boutique in fashionable Hove, near the vibrant and exciting, seaside town of Brighton, selling a wide range of wedding dresses.
We stock original vintage pieces and contemporary 'Vintage Style' bridal gowns.
Wedding dresses from the 50's and 60's are very popular with today's vintage brides and also bridal gowns from the glamorous 20's and 30's are very sought after.
We are open on Friday Saturday and Sunday and we operate an appointment system so that every bride receives the very best attention.
Weekends are particularly popular so best to book well in advance.
We offer a relaxed, friendly and fun service for brides, their family and friends.
Our wedding dresses are alternative, affordable and amazing!
Most of our bridal gowns are priced between £200 – £500, some are more and some are less.
Any length – long, short, ballerina, or ankle – we have dresses to suit every taste.
Beautiful lace, silk, satin and chiffon are used to create stunning wedding dress styles.
There are the soft, airy 'Grecian' style wedding dresses, with flattering empire lines that suit most body shapes.
Made of soft, floaty, silk-chiffon, they waft effortlessly.
Contemporary, 'Bohemian' style bridal gowns, of silk, lace or satin, have attractive low-curved backs and soft, flowing fabrics to accentuate feminine curves.
There are modern, wedding dresses which reflect the glamorous age of the 20's and 30's.
Cut on the bias, these wedding gowns have a beautiful drape.
We strive to offer a wide range of wedding dress styles including 'something a little bit different'
We aim to provide a memorable experience for brides when they visit our bridal boutique.
A relaxed atmosphere allows brides to take their time when selecting and trying on dresses.
We encourage brides to try on as many dresses as they like.
We offer advice to help achieve their desired look and, most importantly, to feel great on their special day.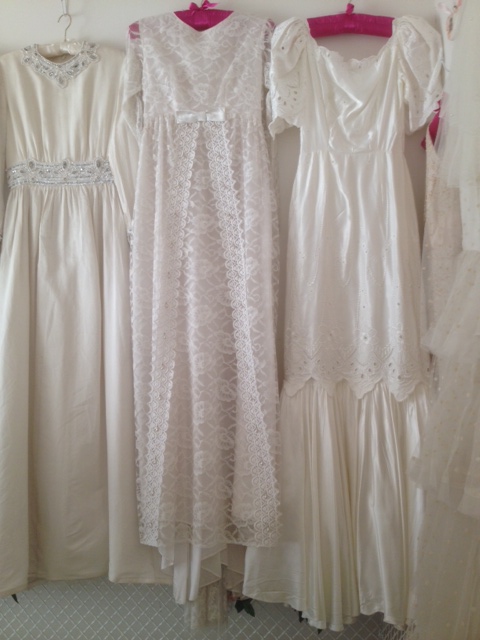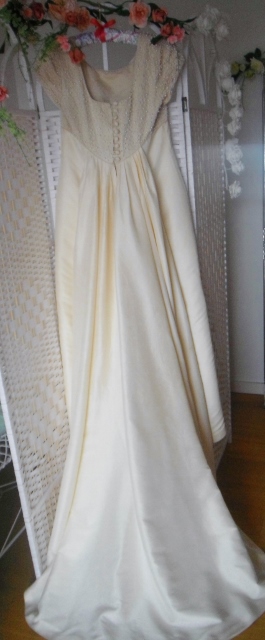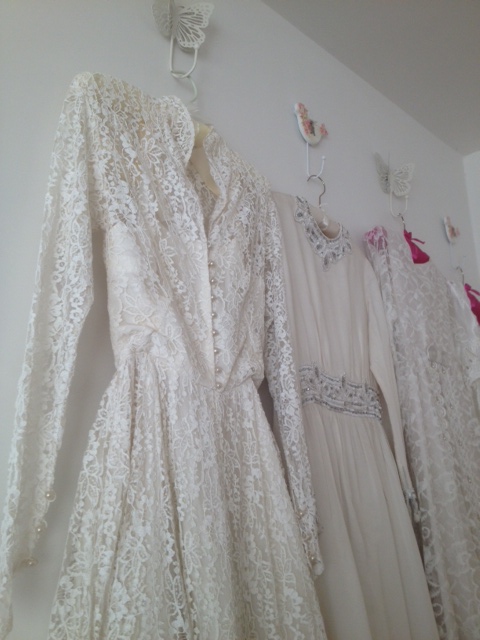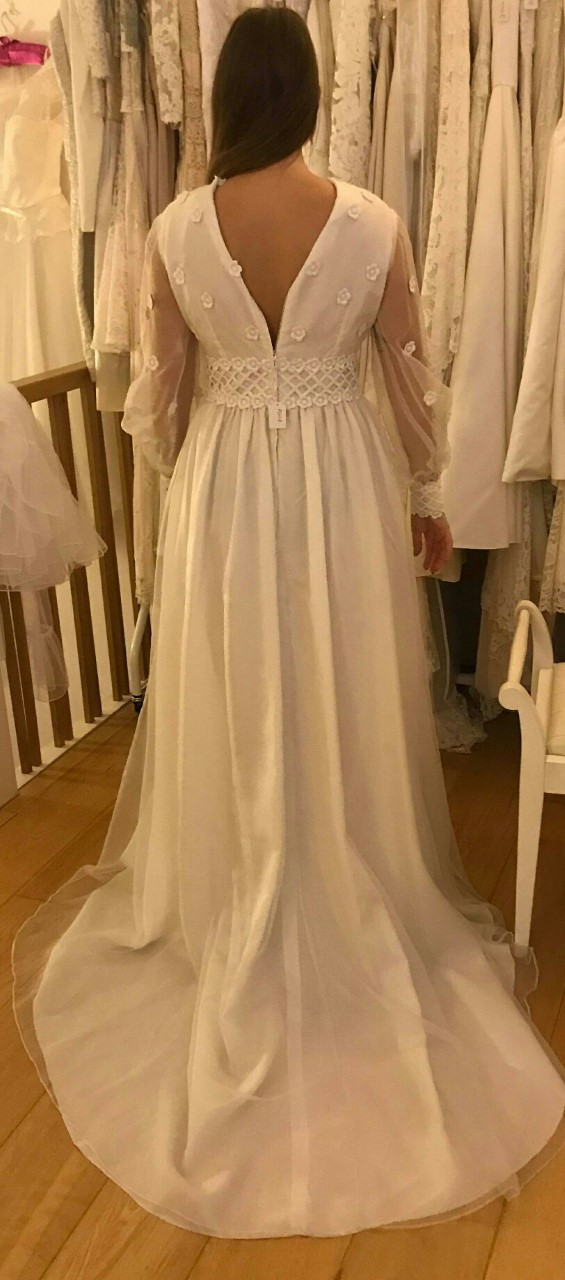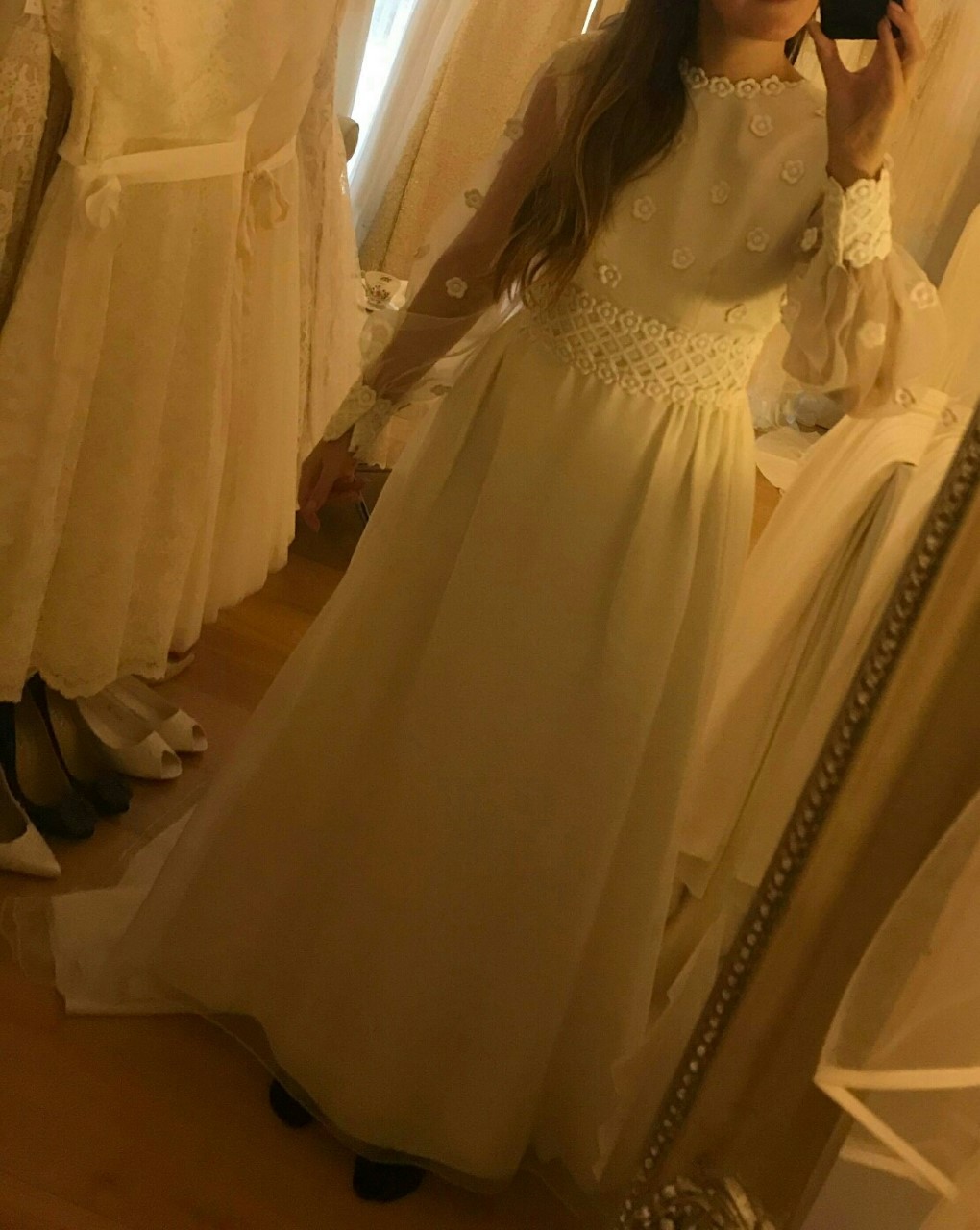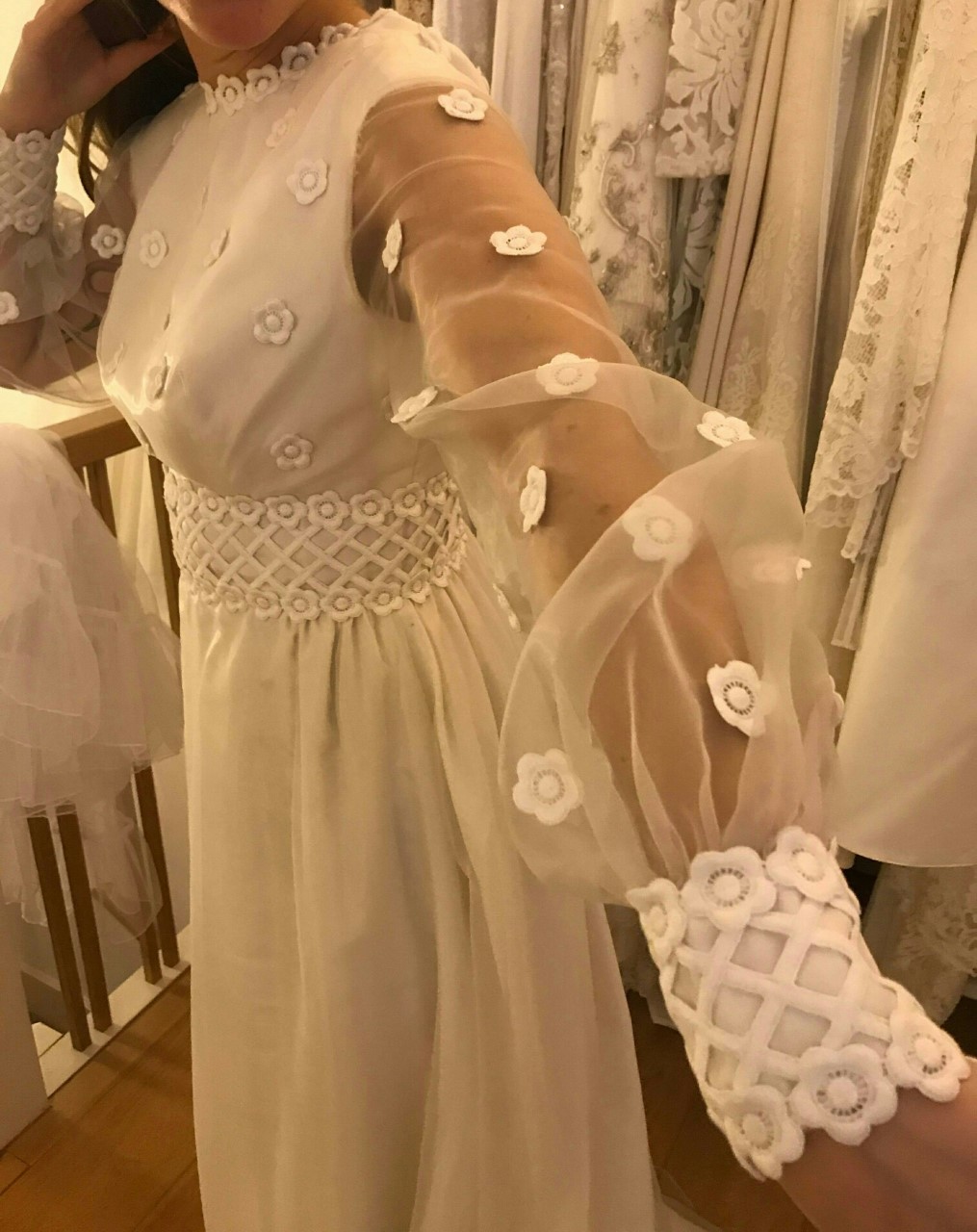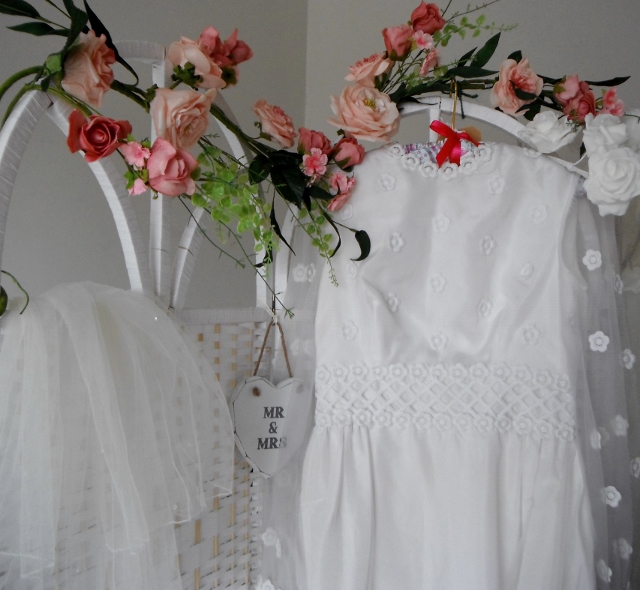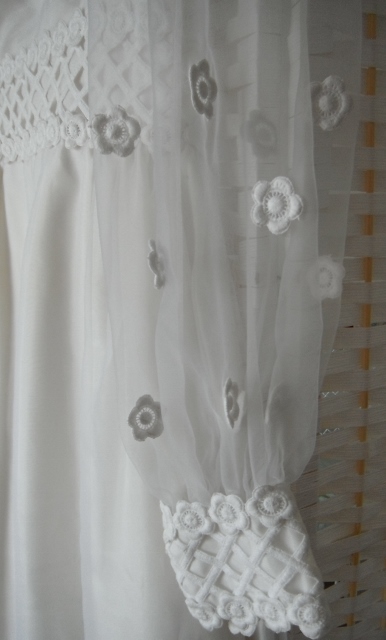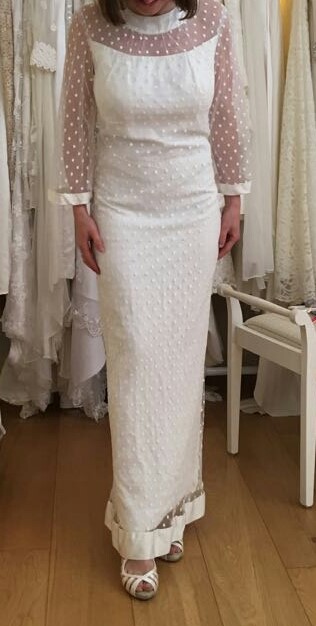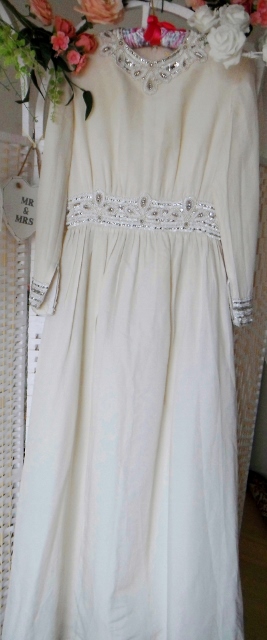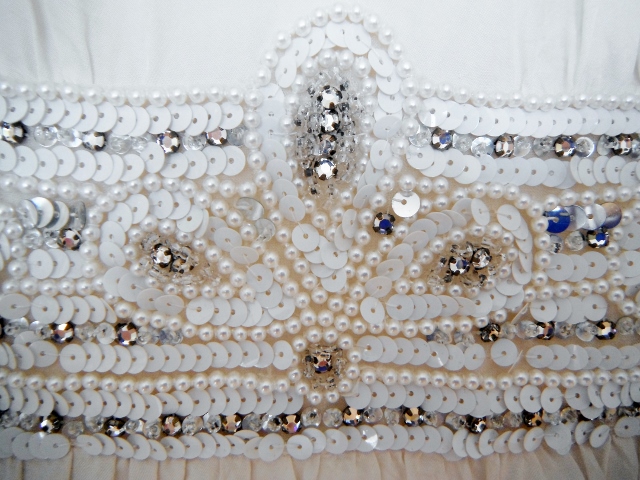 "Perfect – a wonderful memory. You are allowed to consider without feeling pressured.
Very good range of dresses. Very special – thank you."
Linda, Kent
Email now to make your appointment
We would love to hear from you!