brighton vintage wedding dresses
About Brighton Vintage Wedding Dresses
BY APPOINTMENT ONLY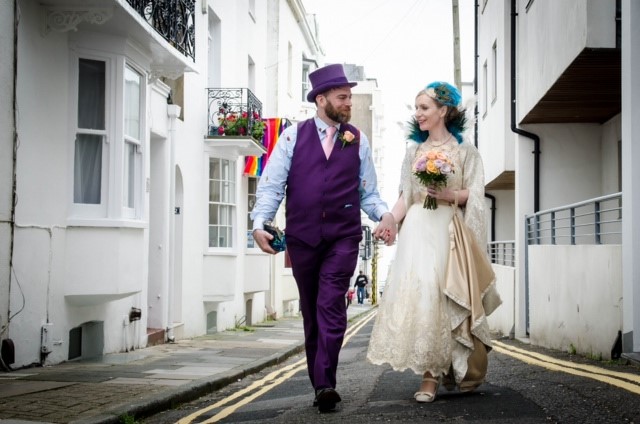 A Bridal Shop In Hove, Sussex
Our light and airy bridal boutique offers a calm and relaxing atmosphere, where brides, their family and friends can have a friendly and fun experience. We are situated in the heart of Hove near the vibrant seaside resort of Brighton. We are situated just a 15 minute walk to the prom, beach and mainline railway station.
We stock original vintage pieces, never worn and pre-loved vintage style wedding dresses.
Our wedding dresses are affordable and amazing! Most of our dresses are priced between £200 – £500, some are more and some are less. Prices do not include any alterations.
BY APPOINTMENT ONLY
An appointment system ensures every bride receives the very best service. Plenty of time is allowed, for brides to try on as many dresses as they like.
We are happy for brides to bring no more than 2/3 guests with them to the studio.
Children are also welcome provided they remain seated. Stoneham Park is just round the corner and energetic children are far happier playing there than being asked to sit still in the bridal studio. There is also a lovely cafe in the park.
Can we please ask that brides do not wear any make-up, to avoid the danger of marking the dresses.
Tea, coffee and biscuits are provided. Once you have chosen your special gown, we will pop open a bottle of fizz!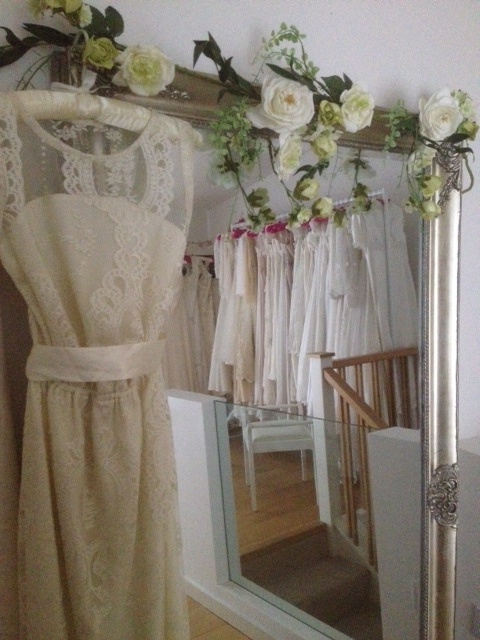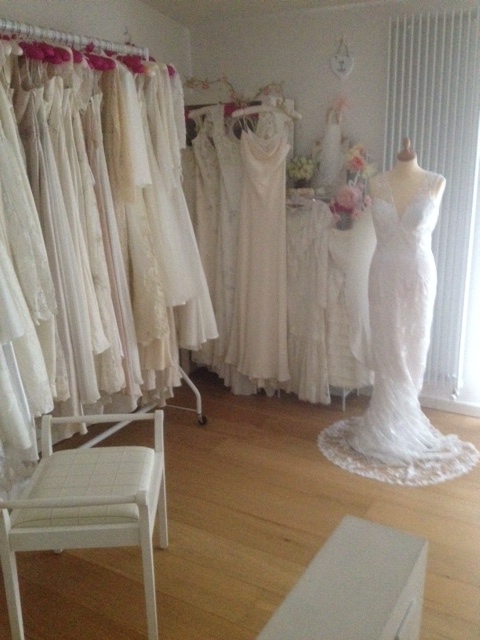 Why size is not so important
Don't be put off if you try a dress at our bridal studio and it is not a perfect fit.
Very few wedding dresses can be bought off the peg and worn without being adjusted, even if you have the figure of a fashion model.
Buying a made to measure dress is not the easy answer: they also usually need to be tweaked, nipped and tucked before the big day.
Vintage wedding dresses have smaller sizing than contemporary ones – for example a 1960s size 10 would be tight on a size 10 bride today. The sizes on the website reflect todays measurements. My stock varies from size 4 to size 18.
If you find a dress you like but it is a little loose, we offer an excellent adjustment service with our talented and experienced seamstress, Clare.
 Clare can tailor your dress to provide the perfect fit.
It can also be embellished with beads, gems, pearls or whatever else will make it even more special for your special day.
In this way, you can wear a little piece of history personalised to suit your taste.
Our wedding dresses are sensibly priced to allow for the cost of alterations, without you breaking your budget. Once you have found your special dress, we are happy to look after it until nearer your big day. A padded satin hanger and protective bridal cover are provided.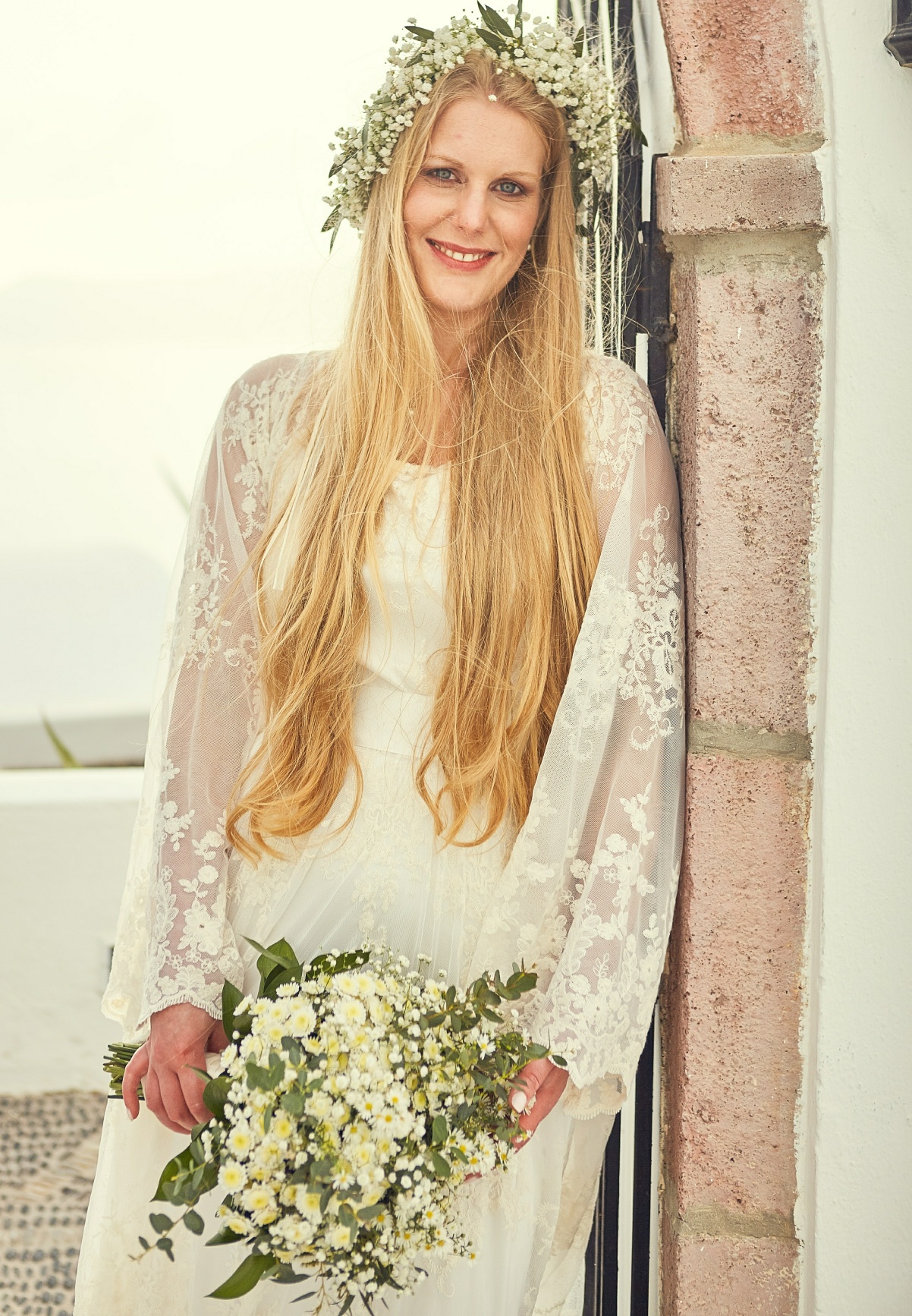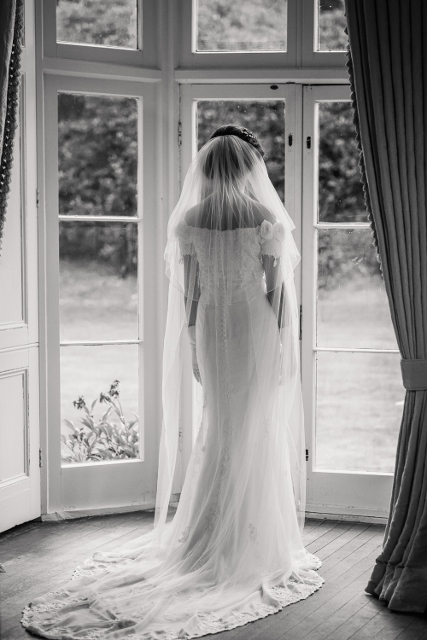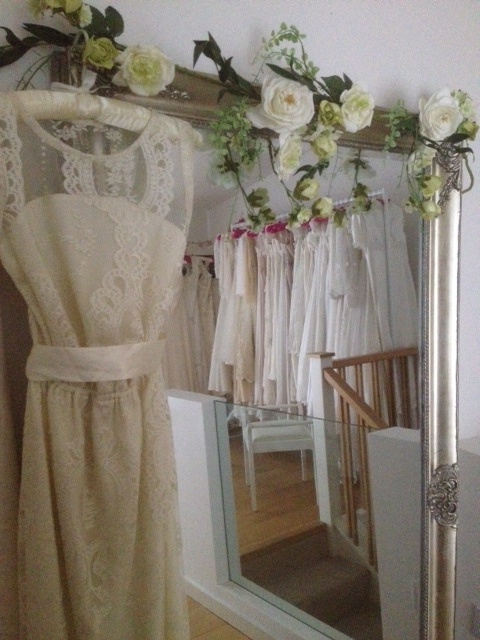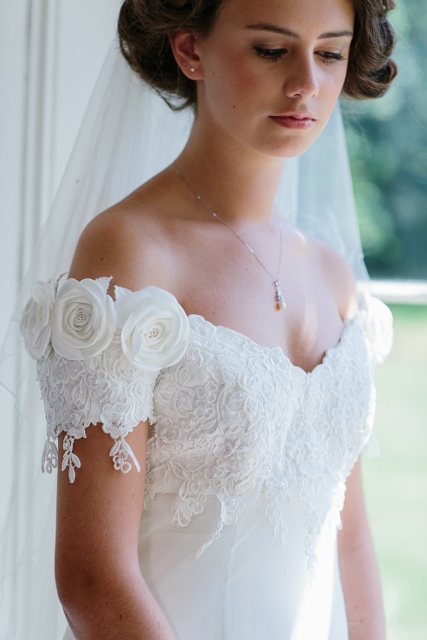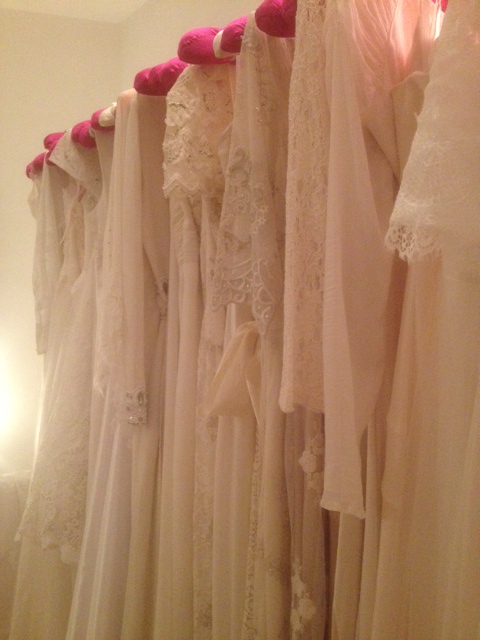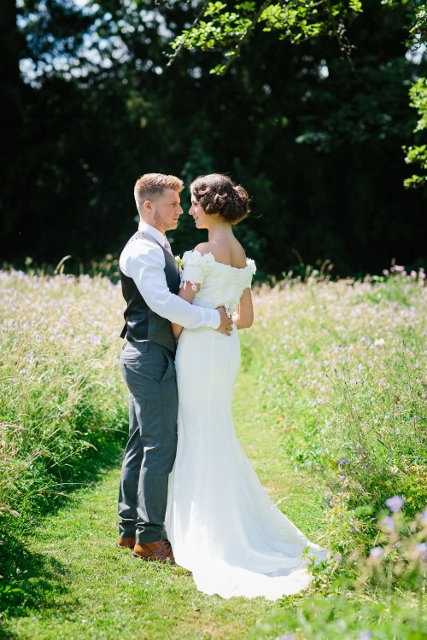 Images by PennyYoungPhotography.com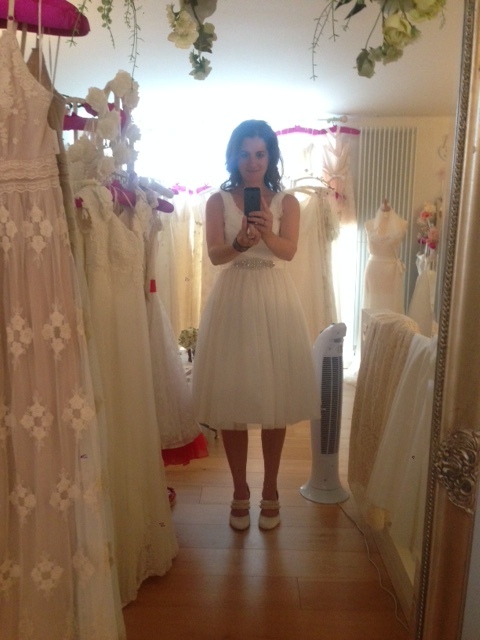 Shannon had so much fun she returned for  two more visits!
A Dress Addiction
Here are the words I never thought I'd type: I'm addicted to trying on wedding dresses.
Intially, I was dreading shopping for my dress. Bridal boutiques scare me. I was about to give up hope when I stumbled upon Brighton Vintage Wedding Dresses on Google.
This shop run by a lovely lady called Heather, based in Hove, offers an array of affordable pre-loved dresses of every style and was exactly what I was looking for.
Heather set up shop in 2014. The prices range from £150 – £500, and best of all it's a chilled out experience. After being made a cup of tea, all I had to do was stand there as Heather helped whip dresses on and off until I found the one I loved.
There was no hard sell and as Heather explained too ' you know when you find the right dress as it will be the one you don't want to take off ' And she was exactly right.
It turned out to be so much fun I couldn't resist coming back for two more visits just in case!
For the first time since aged about five, I felt like a little girl with a dressing up box.
That's a pretty amazing feat for an almost 40-year-old whose not slept a whole night through since the baby was born.
Email now to make your appointment
We would love to hear from you!
Would you like to make another bride as happy as you were on your wedding day?
We sell dresses no longer wanted by their owners. Contact us for details.