brighton vintage wedding dresses
Welcome to Brighton Vintage Wedding Dresses
The bridal studio is now permanently closed but you can see all my beautiful wedding dresses and accessories in my Etsy shop
Just click on the link below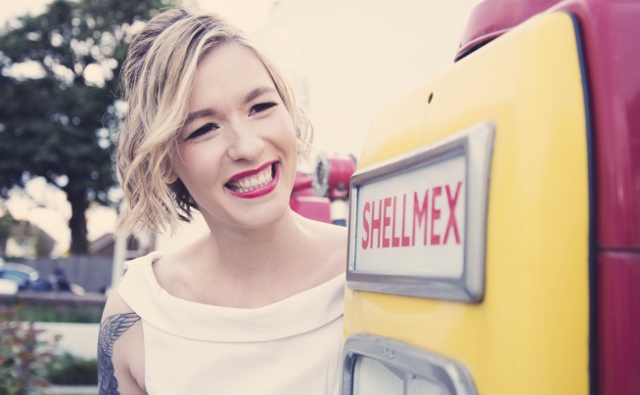 Hi Heather 
'One of my girlfriends reminded me that it was 2 years ago that I visited your lovely shop and found my perfect wedding dress! It bought back such wonderful memories. You were so knowledgeable, and made us feel comfortable and able to make unhurried decisions. I'm glad to see you are still going strong despite covid! We got married in October 2019 in pouring rain but my dress was brilliant for the ceilidh at the reception. I couldn't help but go through your Etsy shop to re-live the shopping experience. I've been recommending you to all of my friends who've been engaged since my visit'.
2nd February 2021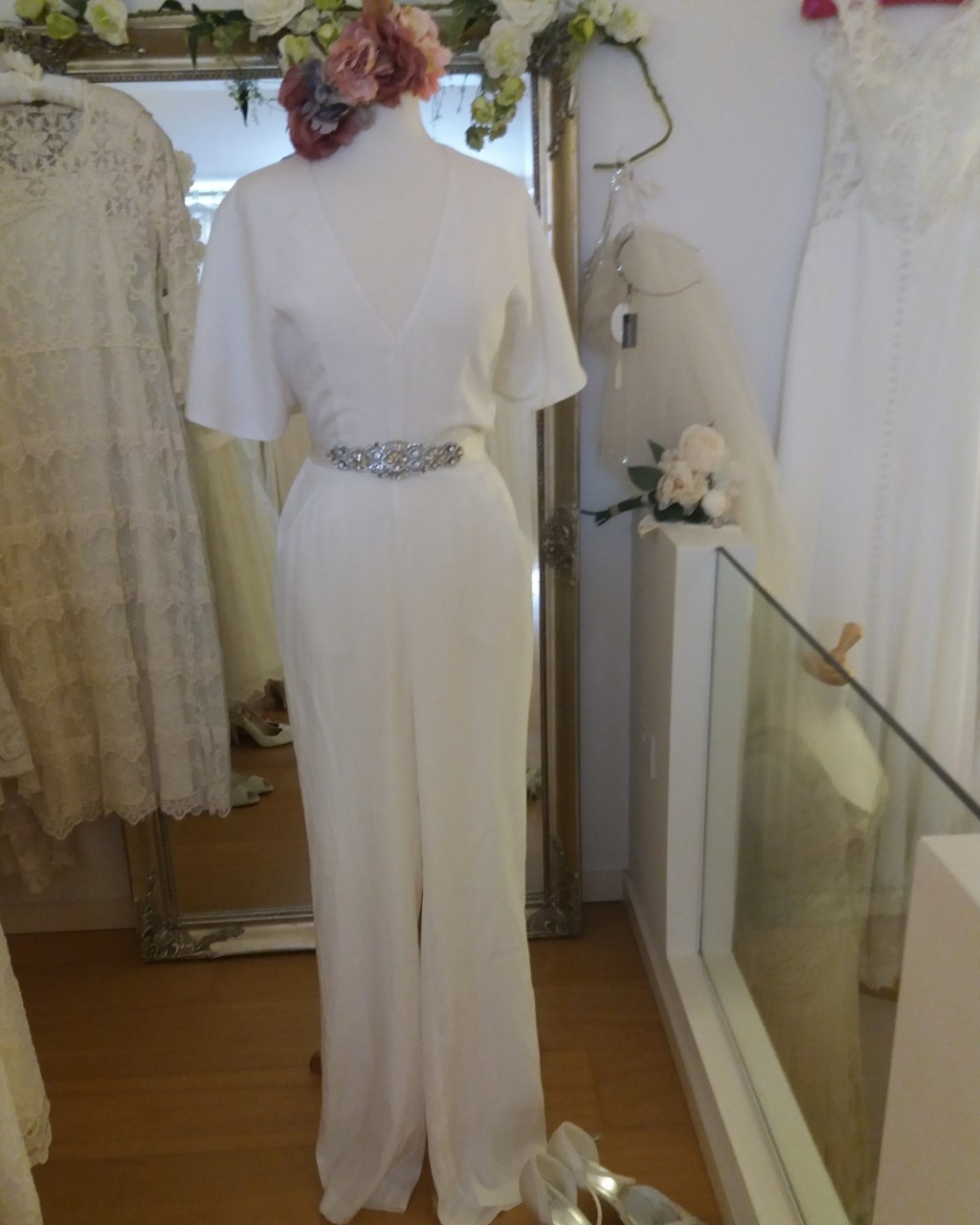 Dolores
A bridal jumpsuit with pockets! Can be worn with a twinkly bridal belt or satin sash for a feature bow to the back.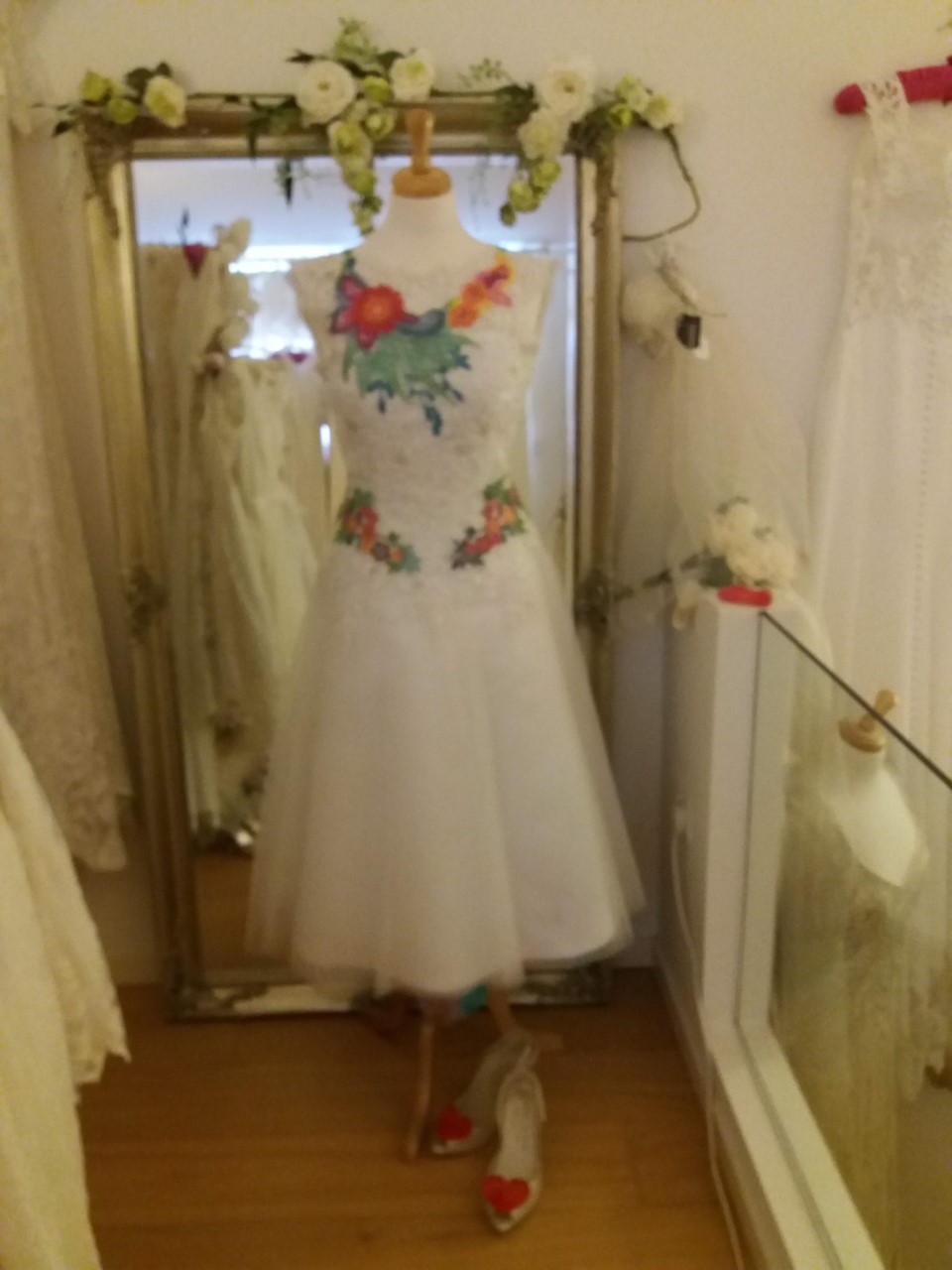 Stella
A perfect wedding dress for a splash of colour. Check out her petticoats!  Size 12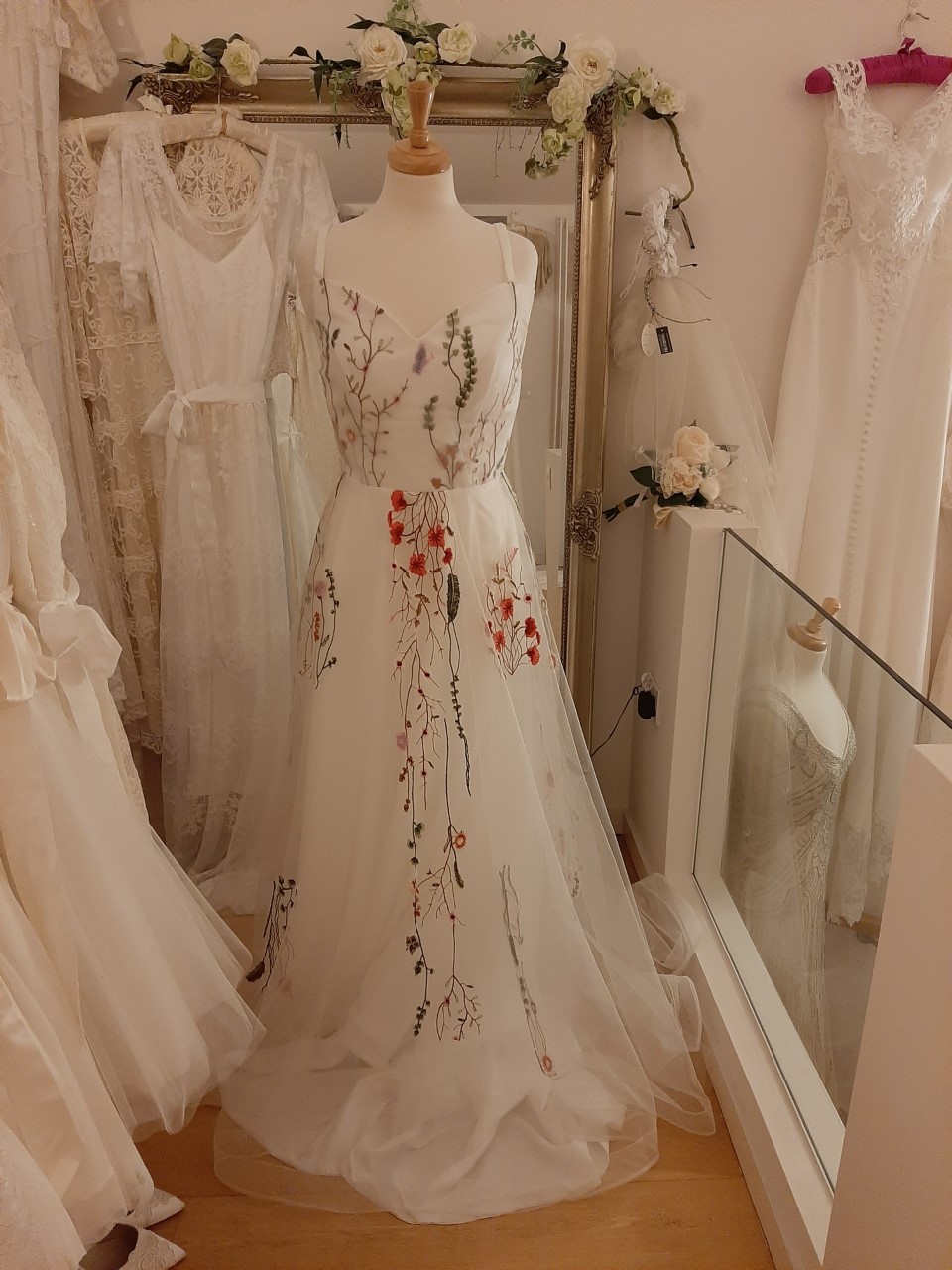 Primrose is a beautiful bridal gown with delicate embroidery  – perfect for a woodland wedding.
Size 14 but can be altered by our talented seamstress to fit size 8, 10 or 12.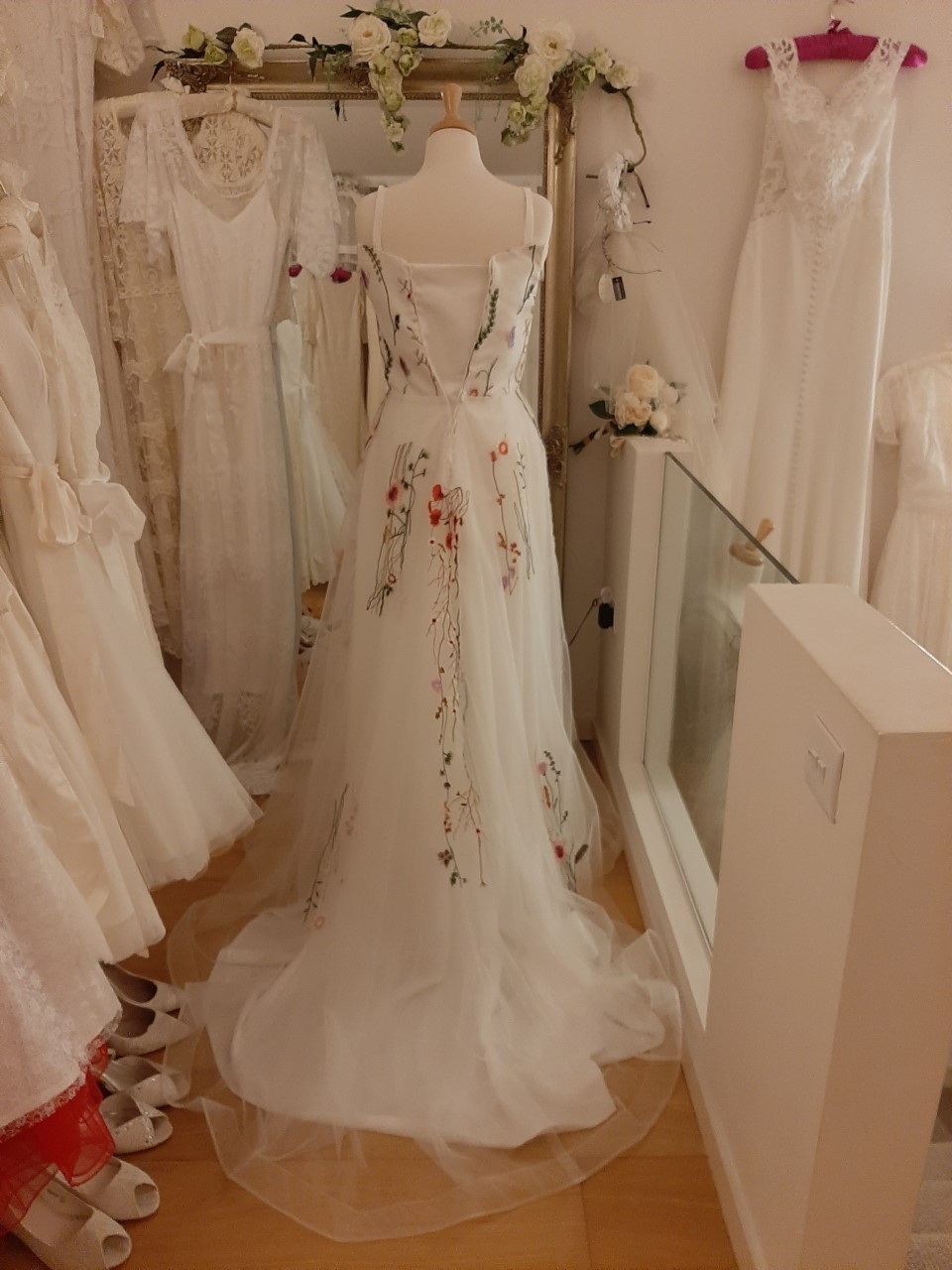 Sorry this beautiful dress is now SOLD but you can see many more wedding dresses in My Etsy shop   Etsy.com/shop/brightonvintagebride
Flora
A beautiful wedding dress – consisting of an overlay with pretty, floral embroidery and a satin chemise. 
Size 14 but can be altered by our talented seamstress to fit size 8, 10 or 12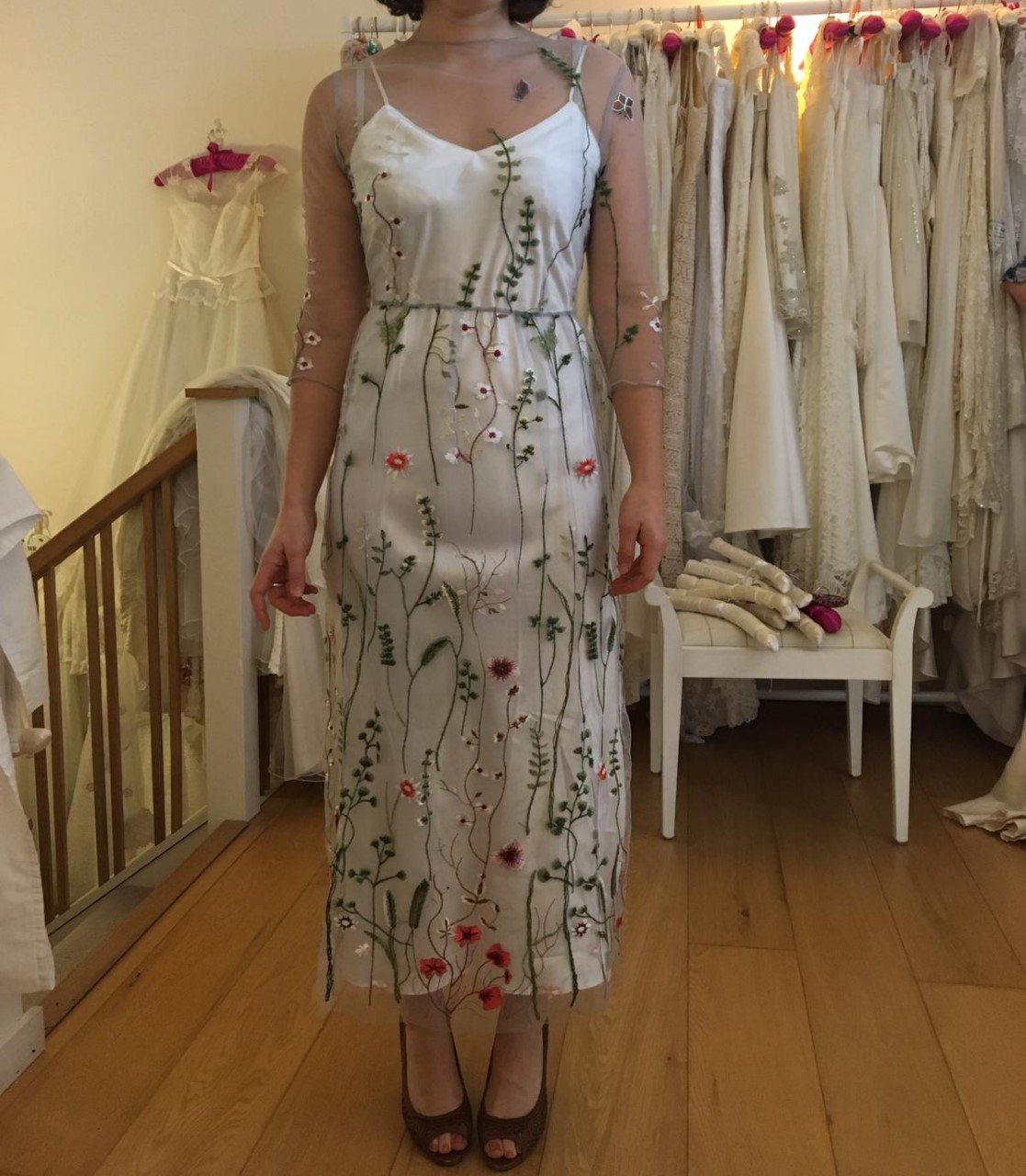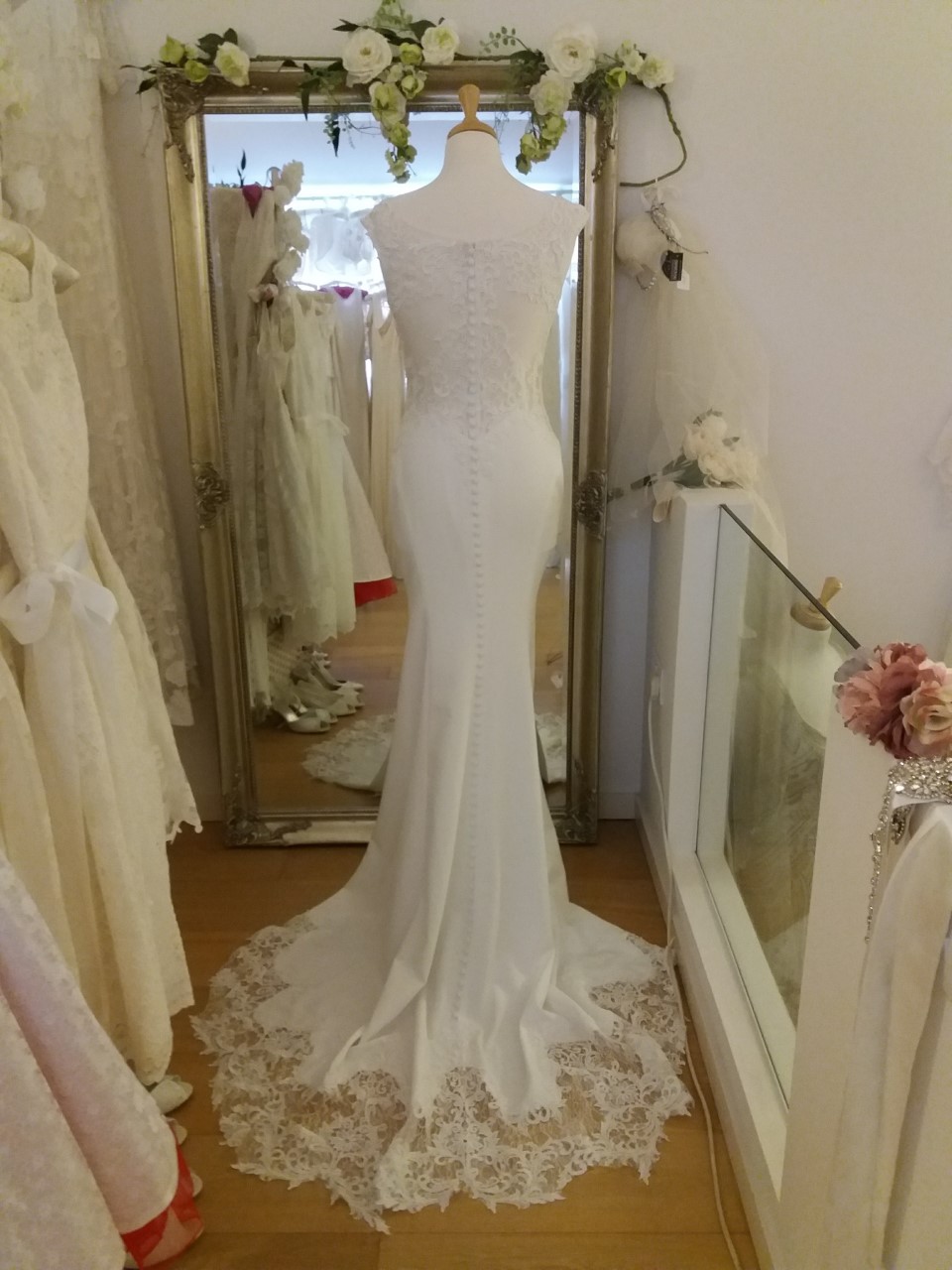 I AM STILL AVAILABLE TO BUY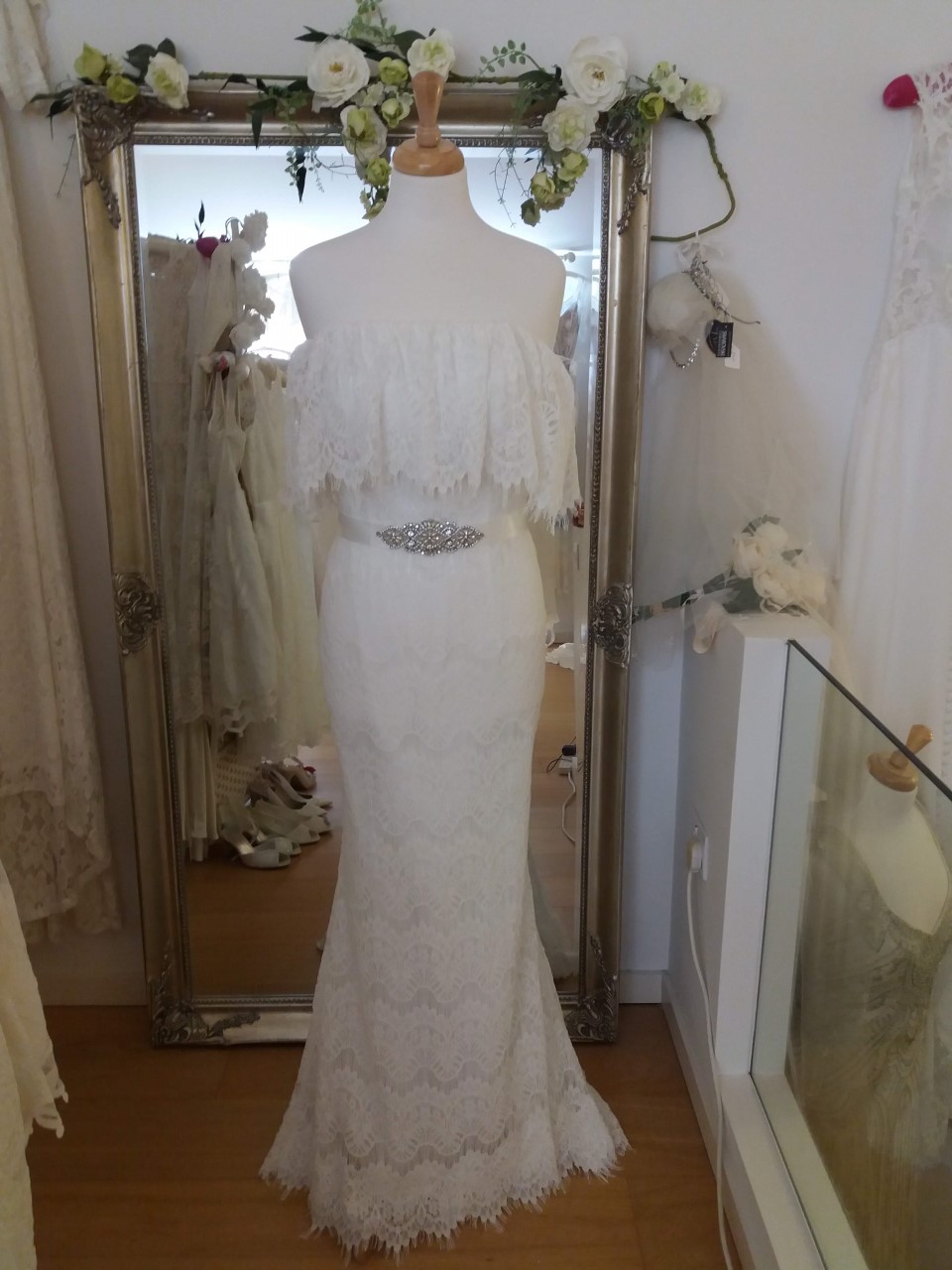 I AM STILL AVAILABLE TO BUY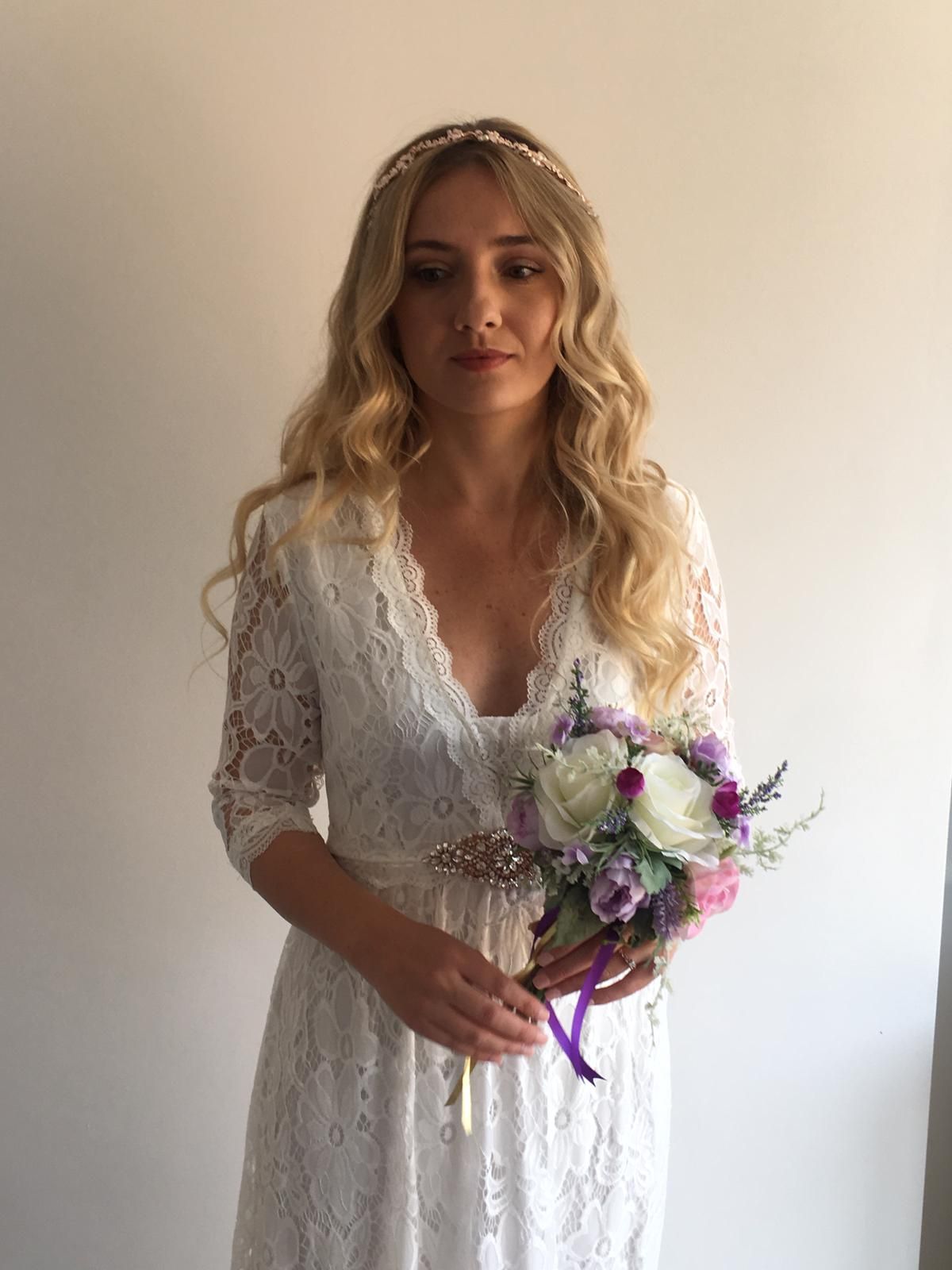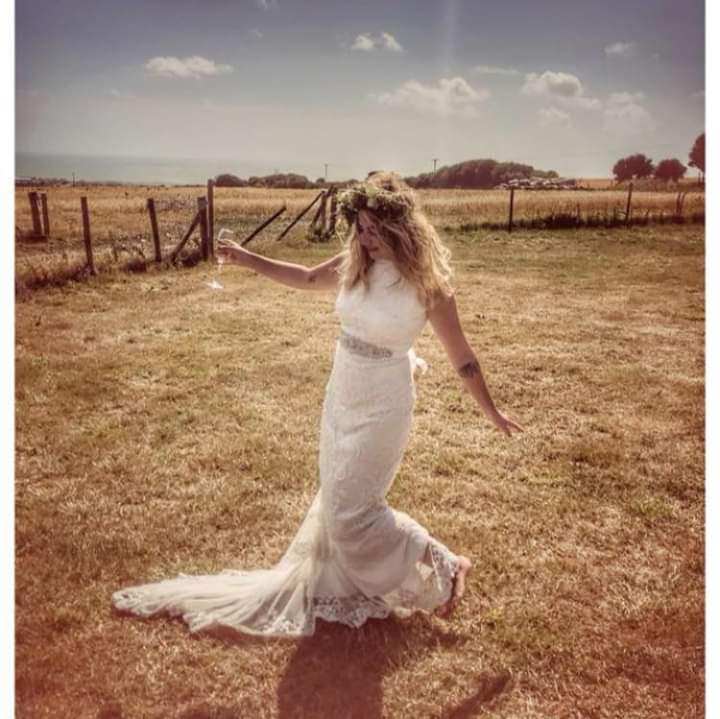 Our beautiful brides Rebecca and Hannah….we love hearing from our brides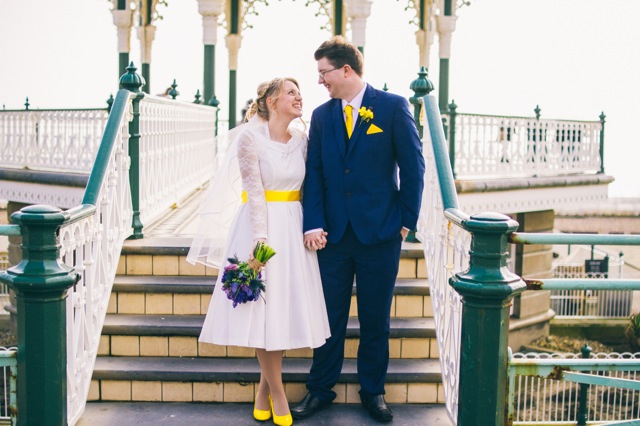 What we do
Looking for wedding dress shops in Brighton? Then please make sure you visit our beautiful bridal boutique – we would love to hear from you!
By appointment only
Please note: Our dresses are not samples and you then have your gown ordered.  The dress you see and try on is the dress you buy and take home.  We need to take extra care with our dresses as they are to be worn by a bride on her special day. So we ask that brides do not wear make-up to their appointment. Thank You
Our light and airy bridal boutique offers a calm and relaxing atmosphere.
Our bridal studio has been described as a 'hidden gem' waiting to be discovered amid the wide range of wedding dress shops in Brighton. The studio is exclusively for you and your wedding party. We only have one bride at a time to ensure the service is strictly private and very personal." feels like an exclusive experience"
We strive to maintain personal contact from the first initial consultation all the way through to the last appointment before a bride's big day.
We stock original, vintage pieces, never worn and pre-loved 'Vintage Inspired' Wedding dresses. Our dresses are affordable and amazing.
An appointment system ensures  every bride receives the very best service.
Many of our dresses are priced between £200 – £500   –    some are more and some are less.
We aim to provide a memorable experience for brides when they visit our wedding dress shop.
A relaxed atmosphere allows brides to take their time when selecting and trying on dresses.
We encourage brides to try on as many wedding dresses as they like.
We offer advice to help brides achieve their desired look, and most importantly, to feel great on their special day.
Looking for vintage or ' Vintage Inspired ' long or tea length wedding dresses? Then we would love to hear from you!
"I have been to many bridal shops and yours is by far the best"
Hannah,Norwich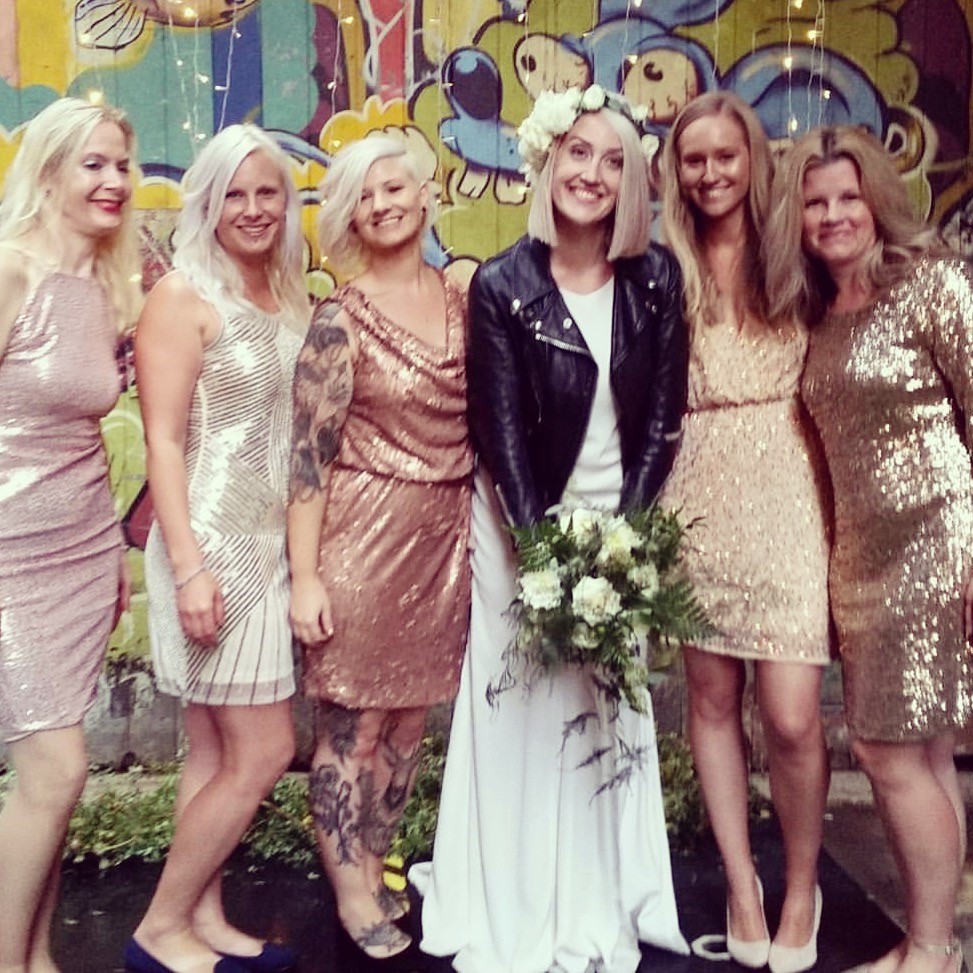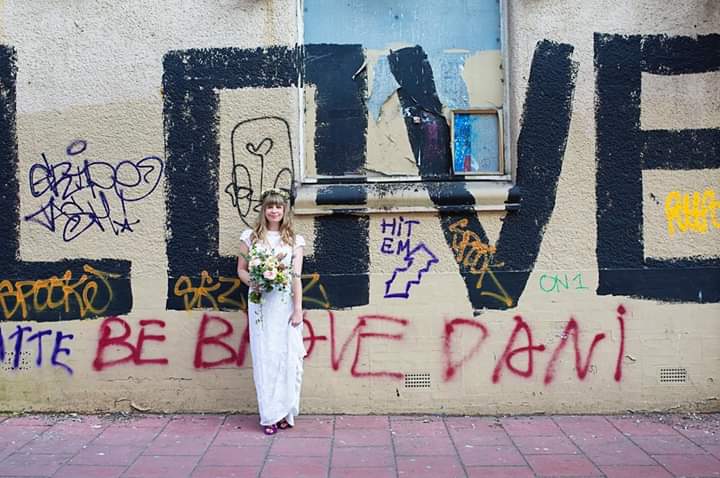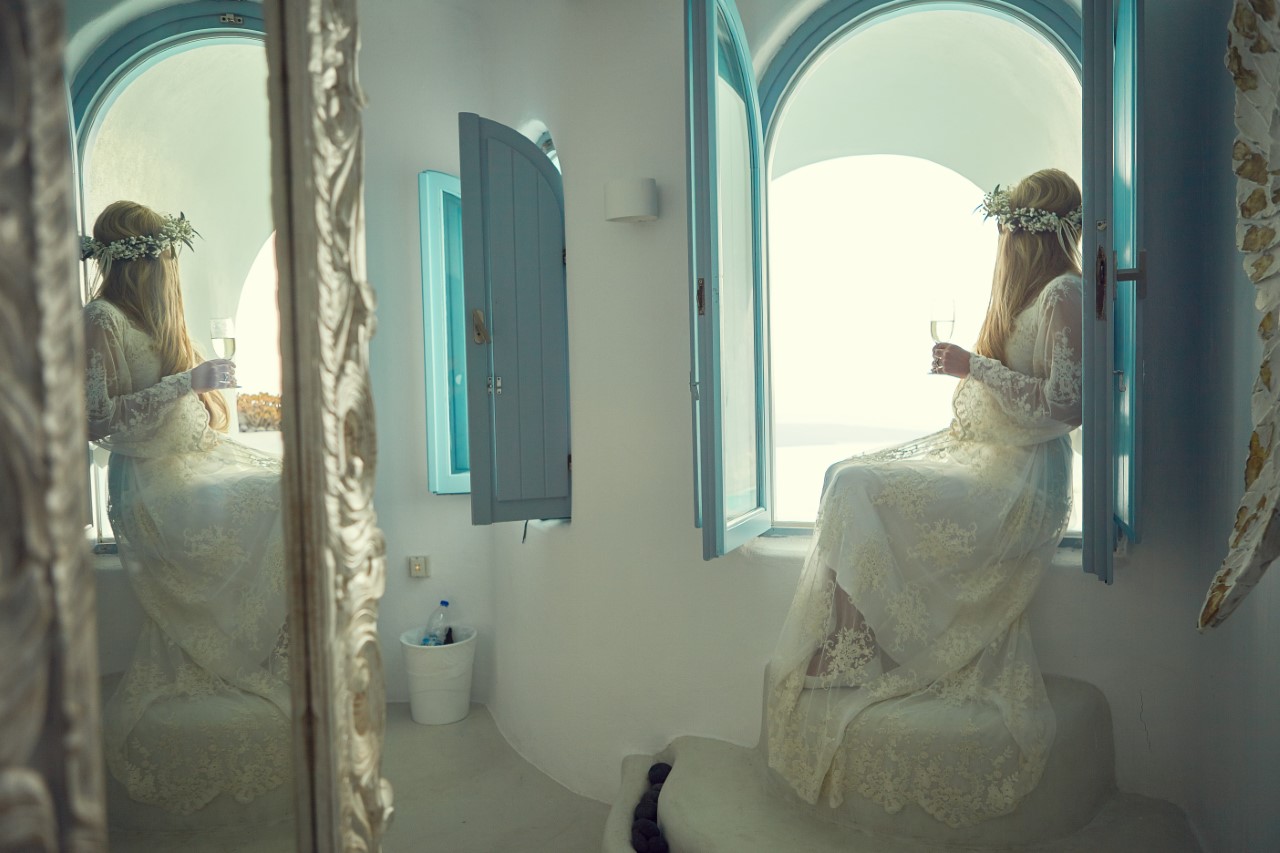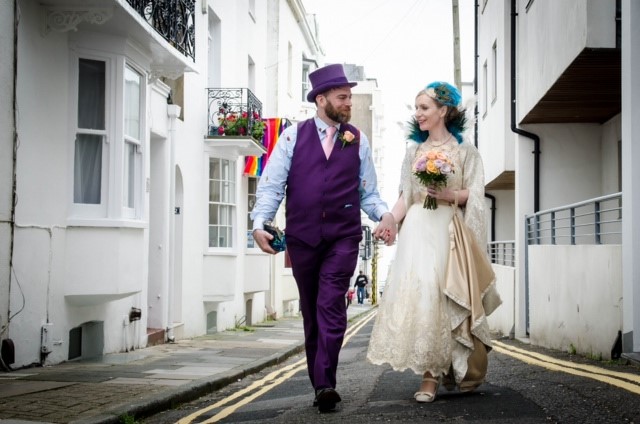 We always love to see photos of our beautiful brides!
We would be thrilled to see the photos of your big day so please email them to us so we can add them to our ' Real Brides ' page.